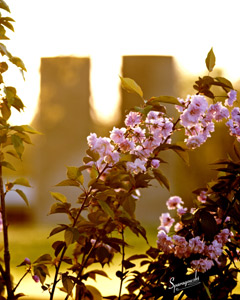 ABOUT US
Two Silos Farm Egyptian Arabians, LLC is owned by Joseph and Gail Mailloux of Rogersville, Missouri. This quiet haven with the towering silos standing guard sits on 40 acres of rolling pasture, dogwood trees, and limestone-laced springs in the heart of the beautiful Ozark Highlands region of Southwest Missouri, central United States.
New home to one of the highest decorated Egyptian Arabian stallions in history, World Champion Hadidi, this facility offers excellent acquisition opportunities for both show and breeding stock. Well known for producing consistent quality, each mare at this facility is a daughter of an International, United States National, or Egyptian Event champion stallion, and likely has also earned her own accolade in the show ring before beginning her career in the breeding barn.
Each year the Maillouxs send their best representatives to compete at the United States Egyptian Event, thus assuring those interested in the farm's bloodstock peer review at the very highest level. The Farm has bred multiple Egyptian Event Futurity Champions and Two Silos-Bred horses now reside now reside in Israel, Saudi Arabia, Sharjah UAE, Canada, and Mexico.
Easily reached by jet service through Air Tran, Allegiant, American, Delta, or United Airlines, the Springfield/Branson area is one of the nation's most popular vacation destinations. Consider combining your visit with a getaway weekend at one of the nearby world class hotels or resorts in the Branson area. The farm will be happy to assist you in planning your visit.
Below are photos taken at Two Silos Farm
Once photo loads, click the left or right side of photo to control presentation