The New North American Son Claims His First Title!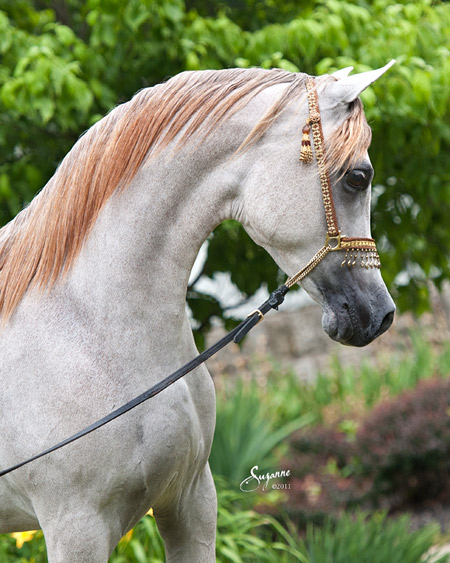 Ishtihar Ibn Hadidi (Hadidi x TS I'll Take Champagne), the first foal of World Champion Hadidi since his re-importation, has just captured the title of Reserve Champion Straight Egyptian Yearling Futurity Colt at this year's Egyptian Event in Lexington, Kentucky. Ishtihar loved the ring! Like father, like son. Thank you to the DeShazer Team for his preparation and to Mr. Joseph Polo for his presentation.
---
EAO Mare Soon to Arrive at Two Silos Farm
- Spring 2011 -
Picture Coming Soon
Stay tuned for an update on this very exciting importation!
---
First Hadidi Filly SOLD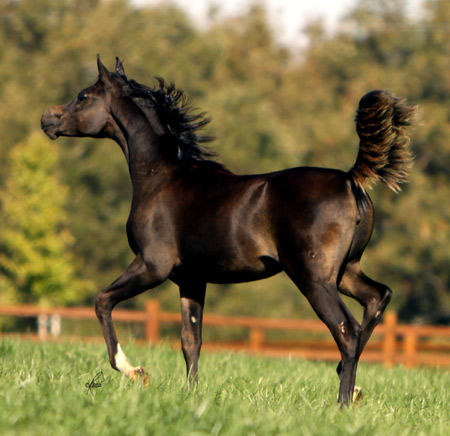 Apolloniaa
2010 Black-Bay Filly
( Hadidi x Savannah CC )
Congratulations to Dr. and Mrs. Brock Livingston of Capstone Arabians on the purchase of the first filly of World Champion Hadidi born in the United States since his re-importation. Capstone reserved this filly prior to her birth, fully expecting this mating to yield a quality individual. The Livingstons are already partners in this filly's maternal half-brother, famed Nader al Jamal. We thank Capstone for their continued admiration and support of the Savannah CC line. We wish you the very best in show and breeding with this filly. More Information
---
TS Vivien Leigh Adds Another Jewel to the Crown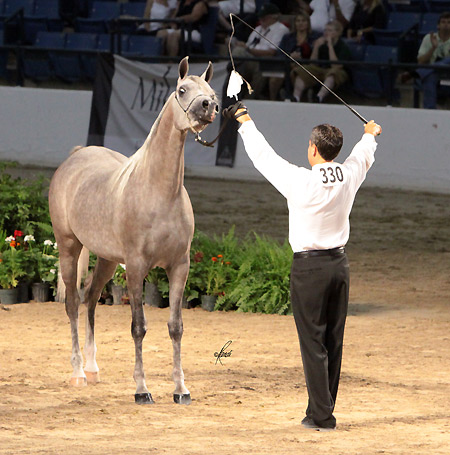 TS Vivien Leigh
( Ansata Sinan x Savannah CC )
Following in the footsteps of her older brothers Nader al Jamal and Al Bahir, TS Vivien Leigh was named Reserve Champion Futurity Straight Egyptian 2 year-old Filly at the 2010 US Egyptian Event. She was beautifully presented by Joseph Polo, longtime advocate of the offspring of Savannah CC. Special thanks go out to the DeShazer Team for her preparation. More Information
---
The First Hadidi Foals Have Arrived!